Since 2015 the club has been supporting a small number of visually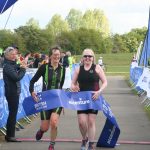 impaired athletes from all over the country. Working with
Vision of Adventure
, a charity that have led the work with the VI athletes as well raising the funds to provide the tandems that we race on, the club have provided coaches and guides for a number of athletes.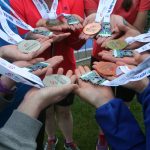 This season the females took first, second and third at the para national championships in May. Two athletes also took part in their first open water standard triathlons this season.
The Club is now looking to grow the support for visually impaired athletes so their number and success can increase. The next step is to provide some free training for people who may be interested in being guides but wish to learn more about it. Read the
VI_Guide
for more information and details on how to put yourself forward.